2019 Norcal Procurement Expo – Friday, May 31th, 2019, 9 AM – 2 PM
Location: Roundhouse Conference Center, 2600 Camino Ramon, San Ramon, CA 94583.
Business Owners, join Merriwether & Williams staff at this all-day event to learn how to make the government your next customer! Network with local, state, and federal agencies, prime contractors, and resource partners. Join us for preparatory webinars to help you make the most of the Expo!at this informative breakfast event. Construction contractors will greatly benefit from receiving all the latest updates on construction projects taking place in San Francisco, particularly in the Bayview Hunters Point area, such as the sewer repair Biosolids project in the Southeast and other multi-million dollar construction projects. There will also be useful certification information on the Local Business Enterprise (LBE) Program and other information to assist contractors in taking part in all the work coming to this area.
For more information and to register, visit: Norcal Procurement Evenbrite Registration

The City of Los Angeles' Contractor Development and Bonding Program Presents "Accessing City Contracting Opportunities" with Councilmember Gil Cedillo, 1st District – Thursday, June 13, 2019, 4:30 PM – 6:30 PM

Location:  Highland Park Ebell Club, 131 South Avenue 57, Los Angeles, CA 90042
Learn first-hand about the opportunities for contractors to conduct business with the City!
Registration required and space is limited. To register, visit: City of LA "Accessing Contracting Opportunities" Registration.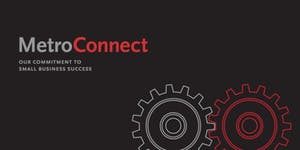 LA Metro's Contractor Development & Bonding Program:  Navigating Metro and City of Los Angeles Contracting Opportunities," Presented by Councilmember Paul Krekorian, Wednesday, June 19th, 2019 4:30 PM – 6:30 PM
This program is designed to assist contractors with their capacity and business growth. Contractors will learn the fundamentals of bonding and discover why it's necessary for Public Works Projects. There will be opportunities to learn how to qualify and obtain bonding.
Registration required and space is limited. To register, visit: Accessing Opportunities  Or email metrocdbp@imwis.com or call at 213.258.3087
NORTHERN CALIFORNIA
Surety Bond & Finance Program
Periodic Newsletter
SOUTHERN CALIFORNIA
Contractor Development & Bonding Program
Quarterly Newsletter
NORTHERN CALIFORNIA
News & Events
SOUTHERN CALIFORNIA
Weekly Events & Announcements
CONNECTING THE DOTS – Our Company Blog 

We would love to hear from you!