To our Contractor and Public Agency Clients
Although our regular in-person events have been cancelled until further notice due to the COVID-19 pandemic, we are offering webinars and virtual trainings instead, and continue to provide contractor assistance, guidance and resources specifically to help our small contractor, prime and public agency clients weather this crisis. Please see below for webinars and other virtual offerings by region and be sure to use the links below to visit our COVID-19-specific news, information and resource pages.
Check back later for upcoming NorCal workshops.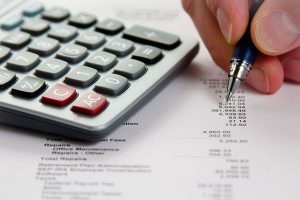 Bonding 101: The Fundamentals – Tuesday, January 26, 2021 at 3:00 PM
The City of Los Angeles and L.A. Metro's Contractor Development and Bonding Programs invite you to register for this free virtual workshop to learn:
Why bonding is necessary for Public Works projects
How to qualify for bonding
How bonding can help grow your business
How the Contractor Development and Bonding Programs can assist you
Navigating City Contracting Opportunities with Council Member Marqueece Harris-Dawson – Thursday, February 4, 2021 at 3:00 PM
The City of Los Angeles' Contractor Development and Bonding Program (CDABP} is designed to assist contractors with their bonding capacity and business growth. In this webinar, participants will hear first-hand from CDABP and City of Los Angeles Department representatives about the program and upcoming construction project opportunities.
This is a free webinar for contractors who are:
• Interested in doing business with the City
• Would like to be SBE, MBE, DVBE, DBE, LBE certified
• Looking to grow or obtain bonding
• Interested to learn about upcoming construction opportunities
NORTHERN CALIFORNIA
Alameda County
Contractor Technical Assistance Program (CTAP)

Subscribe Now to Receive all CTAP Publications!
View Most Recent Alameda Contractor Weekly Issues
Fall/Winter 2020 Contractor Report
Summer 2019 Contractor Report
City and County of San Francisco
Contractor Development Program (CDP)
Periodic CDP E-Zine
SOUTHERN CALIFORNIA
Contractor Development & Bonding Programs
Weekly Newsletter
CONNECTING THE DOTS – Our Company Blog 

We would love to hear from you!