Ingrid Merriwether, CIC
President & CEO / Client Advisor
San Francisco, CA
415.986.3999
ingrid@imwis.com

President and Chief Executive Officer Ingrid Merriwether enjoys applying over 25 years of insurance brokerage experience to overseeing production, marketing and corporate operations. She serves as client executive on several of the firm's large accounts including the City of Los Angeles, City and County of San Francisco, and San Diego Regional Airport Authority, and takes an active role in initial risk exposure analyses and insurance/risk management program design. Ingrid is the chief architect of the firm's Contractor Development and Bonding Programs, administered on behalf of major public entities and jurisdictions, and enjoys collaborating with clients, contractors and community members to create mutually beneficial outcomes. Collectively, these programs have enabled small and minority contractors to bid on over $874 Million in public works construction projects to-date, establishing strong bonding credit and building the foundation for ongoing business success.
Ingrid has earned her Certified Insurance Counselor (CIC) designation, is a past member of the Board of Directors of Insurance Brokers & Agents of the West, is a member of Risk Management Forum and teaches insurance courses for business entrepreneurs. Her expertise and achievement in insurance and bonding, risk management and supplier diversity and inclusion has earned her numerous awards and honors, including Top 100 Women Entrepreneurs (S.F. Business Times), Fastest Growing Businesses in the U.S. (ICIC), Minority Advocate of the Year, Minority Business of the Year. She is an eloquent speaker and is frequently asked to present at conferences and events nationwide. Merriwether and Williams' business practices reflect Ingrid's philosophy of Aligned Risk Management, which is an approach to risk management that manages and reduces risk, while creating opportunity and inclusion for small, minority, women, disabled and veteran-owned businesses. She was born and raised in California and is passionate about supporting and serving the diverse communities which contribute to making the state unique, successful, and forward thinking.
---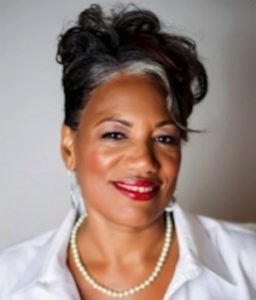 Bernida Reagan, Esq.
Senior Vice President, Director of Community & Client Relations
Oakland, CA
510.740.6922
bernida@imwis.com
As Senior Vice President and Director of Community and Client Relations, Bernida Reagan oversees all of the company's Contractor Development and Bonding Programs and directs the small business policy consulting and technical assistance programs, which expand business and employment opportunities for small and minority businesses and local residents. Prior to joining Merriwether & Wlliams, she served as Director of Social Responsibility for the Port of Oakland. A long-time advocate for maximizing the inclusion of local businesses and disadvantaged workers, she has helped develop environmentally and socially-responsible policies and business, employment and environmental programs for a number of major agencies, including the Port of Oakland, Los Angeles World Airports, the City of Richmond, San Francisco International Airport, and the San Francisco Public Utilities Commission.
A licensed attorney, Bernida was the founding Executive Director of the East Bay Community Law Center, which has become the largest provider of free legal services for low-income communities in the San Francisco East Bay. She participates in numerous task forces and policy groups to review, evaluate and design economic development strategies. She serves on the Board of Directors for the Cypress Mandela Training Center, the East Oakland Youth Development Foundation and Emerald Cities Oakland. She has taught Community Economic Development courses at Boalt Hall and Hastings Law Schools, frequently lectures on issues of civil rights, economic justice and business development, and has received the State Bar of California's highest award for Legal Services—the Loren Miller Award—and recognition from numerous community groups and civic organizations for her community service and leadership.
---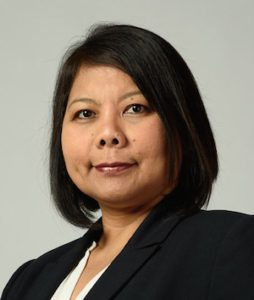 Amie V. Villao, CISC, CRIS
Assistant V.P., Marketing Manager, Commercial Property & Casualty Brokerage Services
San Francisco, CA
415.217.6562
amie@imwis.com

Amie Villao, our Marketing Manager, works with our clients to develop and implement property and casualty strategies, including identifying potential markets, assisting with gathering and organizing exposure and loss data, creating coverage specifications, and negotiating terms within the insurance markets. She helps our clients, particularly larger accounts, to design policies and programs that address their specific needs and budgets.
With over 27 years of insurance industry experience in the San Francisco Bay Area, Amie also develops and presents insurance proposals, creates service agreements, reviews policies for accuracy, creates coverage summaries and handles a variety of other important details for our clients. She has a Bachelor's degree in Applied Mathematics, has completed numerous advanced IEA and CPCU courses, and holds the Construction Risk and Insurance Specialist (CRIS) designation. She has been with Merriwether & Williams since 1999, and is dedicated to providing our clients with the best possible coverage and value.
---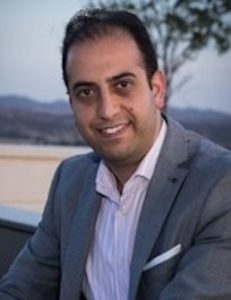 Navid Barkhordar
V.P., Director of Client and Program Management
Los Angeles, CA
213.258.3090
navid@imwis.com
Navid Barkhordar provides leadership and direction for Merriwether & Williams' Southern California Contractor Development and Bonding programs, handles day-to-day client service and quality account management, and provides oversight for program planning and evaluation. Having joined Merriwether & Williams in 2008, he was instrumental as part of Los Angeles Unified School District's Contractor BondWorks program, providing bonding assessments, technical assistance and individual counseling to contractors to help them obtain adequate bonding and financing capacity to maximize their contracting potential.
With a decade of experience in the industry, he is a champion of small business development and excels at building collaborative relationships, and offering organizational enhancement and municipal relationship management to help contractors eliminate barriers to bonding and access to capital. He frequently lectures on bonding, financing and public works construction. Navid holds a B.B.A. degree from Baruch College, with a concentration in Finance and Investments, and has won numerous awards in recognition of his endeavors on behalf of local contractors.
---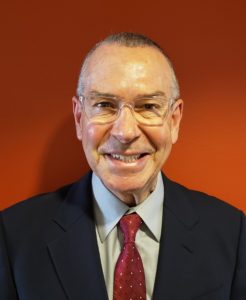 John D. Miller
Project Manager, Contractors Accelerated Payment Program (CAPP)
San Francisco, CA
415.986.4421
jmiller@imwis.com
With 41 years of experience in construction insurance and surety bonding, John is currently responsible for the design, development, and deployment of the Contractors Accelerated Payment Program (CAPP). The CAPP provides qualified LBE's with accelerated payments on construction projects awarded to them by the City of San Francisco. This program mitigates a key barrier to entry for LBE's into the competitive public works bid arena by providing a working capital facility.
John spent his early years in construction insurance and surety working with small business enterprises, then went on to run various practices for several of the industry's largest brokers to the construction industry. This experience includes acting as National Director for Construction Insurance and Surety, National Director of Subcontractor Default Risk Insurance and National Head of Construction Contingent Risk practices. John has specific experience in working with Lenders, Investors and the Rating agencies in construction risk identification and management, from pre-construction through post-construction operations. He has served in the past as member and board member to several construction industry associations, including:
• Member and President of the Surety Association of Oregon
• Member of the Surety Associations of Texas, New York and New Jersey
• Past member and Chairman of the Associate Members Council, Oregon-Columbia Chapter of the Associated General Contractors of America (AGC)
• Member of the National AGC Associate Members Council Board of Directors
• Member of the National Association of Surety Bond Producers (NASBP)
• Member of the Construction Financial Management Association (CFMA)
John has been a featured speaker at Surety Association, AGC, NASBP, and CFMA functions over his career.
---