Creating Affordable Housing for the Community and Business Opportunities for Local Contractors
In June of 2016, in response to a chronic lack of affordable housing in Alameda County, the Alameda County Board of Supervisors placed a $580 Million General Obligation Housing Bond on the ballot for voter consideration. In November 2016, this Bond – known as the "A-1 Housing Bond" or "Measure A-1" – won the approval of 73% of Alameda County voters, providing $460 Million of funding to create affordable rental housing and $120 Million to support home ownership programs. This funding will be leveraged to create billions of dollars of construction opportunities in building and renovating affordable housing.
Historic opportunities for small contractors in Alameda County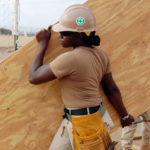 Are you a small business owner in the trades? Did you know that Alameda County's A-1 Housing Bond and small, local business requirements provide billions of dollars in construction work for local tradespeople and small businesses?
If you are local, licensed and in any kind of construction-related trade, there are numerous work opportunities for you right here in Alameda County. Our A-1 Housing Bond-related pages include information, links and resources to help connect small contractors with the substantial housing-related construction and renovation projects funded by the A-1 Housing Bond. We invite you to explore, reach out, register and get connected!
Creating and renovating affordable housing requires a massive number of skilled contractors and laborers. Here is just a partial list of some of the construction-related contracting work available on A-1 Housing Bond projects:
✅ Demolition
✅ Excavation
✅ Engineering
✅ Concrete
✅ Utilities
✅ Pipefitting
✅ Plumbing
✅ Electrical
✅ Sheetrock
✅ Painting
✅ Roofing
✅ Glazing
✅ Masonry
✅ Pipefitting
✅ Insulation
✅ Welding/Metalwork
✅ Landscaping
✅ Safety
✅ ADA-accessibility
✅ And much more!
Get Registered, Get Connected!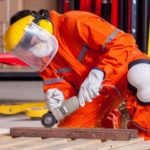 Your first step is to get connected by completing our A-1 Contractor Registration Form. This will add you to our list of local, licensed small contractors who are interested in and available to work on A-1 Housing Bond-related projects. Our list is specifically made available to project developers and prime contractors who are looking for local licensed contractors to participate in their projects, making it easier for them to determine your areas of specialty and to contact you about their project work and upcoming opportunities. You'll also be notified of A-1 Housing Bond networking, pre-bid and workshop events hosted by Alameda County's Contractor Technical Assistance Program and A-1 Housing Bond project partners.

Get Connected - Click on the button below to register on our Alameda County A-1 Licensed Contractor List:
Your Tax Dollars at Work
In addition to the long-term benefit of creating more affordable housing for Alameda County's communities, the A-1 Housing Bond implementation policies include a requirement that no less than 20% of the construction work on A-1 projects be performed by small local businesses. This important aspect of the Bond means that taxpayers' monies are also coming back to the community, instead of being diverted to out-of-state contractors. Hiring local gives Alameda County contractors new opportunities to apply their construction skills, expand their businesses, and to hire local workers, all while rebuilding their communities.