A-1 CONTRACTOR OPPORTUNITIES

Building and renovation projects in the affordable housing arena
With the A-1 Housing Bond, Alameda County voters have allocated $580 Million of taxpayer monies to fund the restoration of existing housing, the construction of new affordable rental units and home ownership programs. This funding will be leveraged to create billions of dollars of construction opportunities in building and renovating affordable housing. This means a wealth of work potential for Alameda County contractors in all trades.
Current List of A-1 Housing Projects
There are currently 18 approved A-1 Housing Bond-funded projects in Alameda County, all in varying stages of the building process – some may still be in the planning stages, some have already broken ground and some are under construction but are likely to be requesting bids for various work yet to be completed. The link below will allow you to download a list of A-1 Housing Bond-related project names, start dates, current build status, number of housing units, and project contact information. If you are a licensed Alameda County contractor interested in working on these projects, you can use this list to determine which projects may have suitable work opportunities and can reach out directly to the project managers to inquire about their bid request process.
Alameda County Housing and Community Development
In order to help contractors stay up-to-date with the latest information and news on current A-1 Housing Bond implementation and projects, we've included below the link to the Housing and Community Development website:
Get Registered, Get Connected!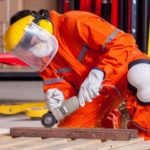 Your first step is to get connected by completing our A-1 Contractor Registration Form. This will add you to our list of local, licensed small contractors who are interested in and available to work on A-1 Housing Bond-related projects. Our list is specifically made available to project developers and prime contractors who are looking for local licensed contractors to participate in their projects, making it easier for them to determine your areas of specialty and to contact you about their project work and upcoming opportunities. You'll also be notified of A-1 Housing Bond networking, pre-bid and workshop events hosted by Alameda County's Contractor Technical Assistance Program and A-1 Housing Bond project partners.

Get Connected – Click on the button below to register on our Alameda County A-1 Licensed Contractor List: