Living the Dream: Spotlight on Cornerstone Concilium, Engineering and Management Consultants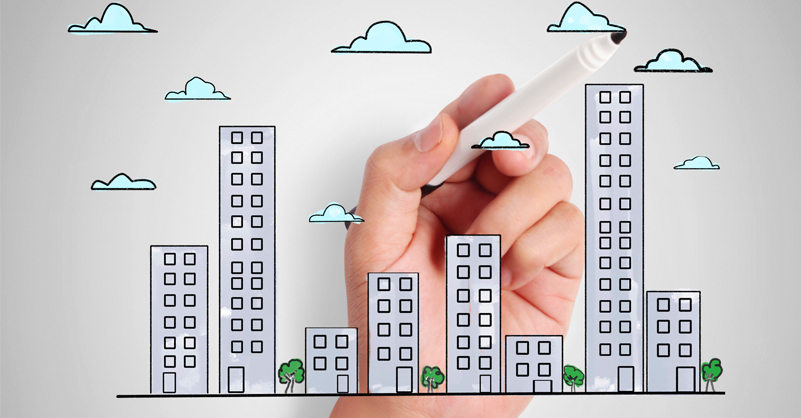 It's been a great ride. For three decades, Cornerstone Concilium, Inc. has provided engineering, project management, and technology consulting services in the Bay Area. The San Francisco-based company's roster includes municipal clients, government agencies, and commercial enterprises.
Since he was a child, CEO Wayne Perry has felt a calling to help build. Twenty-eight years ago, he answered that calling. He was working for the real estate/construction group of a large computer manufacturer when he decided to help non-profits and faith-based groups develop their building projects. Working with these groups, he assisted them with planning, design, and project oversight to get the projects off the ground.
Although he didn't have any clients and had just bought a house, he decided to quit his high-paying Silicon Valley job to pursue his non-profit work full time. He had faith that the clients would come. Six weeks later, he got his first client, MCI telecommunications. That led to another, and then another, and another. Soon he had a packed client list.
Today, the company continues to work with faith-based organizations, government agencies, and other commercial clients both in the United States and abroad. In its capacity as engineering, planning, project management, it consults with airports, airlines, hospitals, high-tech facilities, and transportation. Clients include SFO, United, BART, Santa Clara Valley Transportation Authority, Washington Metro, Hewlett Packard, and the US Army. "Wherever there are major infrastructure projects, involving buildings, transportation, or a large technology rollout, Cornerstone is usually in the mix providing technological and project management solutions," says Perry.
The company's vision statement is to use "our unique, god-given ability to serve and enrich society with wisdom and integrity," says Perry. To this end, there is a large focus on education.  The company is committed to helping disadvantaged kids enter the field of architecture and construction technology. The Cornerstone Institute offers a 16-week full time program that trains students in several fields in engineering. "We can train people in a short period of time, and we also have 100% placement rate," says Perry.
On contract with MWIS, the Cornerstone Institute offers a series of workshops that offer training to the small business community in the construction field. These courses are useful for helping small contractors and professional services interested in San Francisco contracting understand how to succeed. Classes, such as "How to Avoid Pitfalls in Getting Paid" and "How to Succeed with The City," are critical for a business' success. The workshops, held four times a year, include valuable information such as knowing how to negotiate a contract with the city, understanding how to track and pay for the work that you perform, and how to create a niche position as a company for repeated contracts. The courses also include topics unique to local government, and to the City and County of San Francisco. Through case studies and hands-on training, participants become well-equipped for success.
Perry hopes the classes and seminars will avoid some of the common pitfalls he sees with growing firms. One of these is that small businesses do well on a contract, but don't understand how to leverage this into other similar contracts so that the business evolves. "Most small businesses live in the moment," he says. "If the market changes, which is does every 5-7 years, they should be positioned for the future and think strategically. My motto is 'without vision, people perish' in my industry. The firms that I've seen come and go are the ones that did not prepare for the future."
Wayne Perry couldn't be happier with how things have evolved over the past 28 years. "My whole life was geared toward making that step into what I'm doing now," he says.
<div class="inner_event_cvr"> <div id="in_event_img"> <img src="https://imwis.com//wp-content/uploads/2015/10/ab_side_1.jpg"> </div> <!-- in_event_img --> <div id="in_event_texts"> <h4>Connecting the dots</h4> <a href="https://imwis.com//category/connecting-the-dots">read more</a> </div> <!-- in_event_texts --> </div> <!-- inner_event_cvr -->
<div class="inner_event_cvr"> <div id="in_event_img"> <img src="https://imwis.com//wp-content/uploads/2015/10/ab_side_2.jpg"> </div> <!-- in_event_img --> <div id="in_event_texts"> <h4>Regional Newsletters</h4> <a href="https://imwis.com//category/recent-news/">read more</a> </div> <!-- in_event_texts --> </div> <!-- inner_event_cvr -->
<div class="inner_event_cvr"> <div id="in_event_img"> <img src="https://imwis.com//wp-content/uploads/2015/10/ab_side_3.jpg"> </div> <!-- in_event_img --> <div id="in_event_texts"> <h4>calendar</h4> <a href="https://imwis.com//calendar/">read more</a> </div> <!-- in_event_texts --> </div> <!-- inner_event_cvr -->
<p><script type="text/javascript"> jQuery( document ).ready(function() { jQuery("#acx_form_holder form").attr("id","acx_email_sub"); jQuery("#acx_form_holder .name").attr("class","name acx_field"); jQuery("#acx_form_holder .name").attr("placeholder","Full Name"); jQuery("#acx_form_holder .email").attr("class","email acx_field"); jQuery("#acx_form_holder .email").attr("placeholder","Email Address"); jQuery("#acx_form_holder .pushbutton-wide").attr("id","submit_em"); }); </script>