Want to Grow Your Business? Contractor Development Services Aims to Help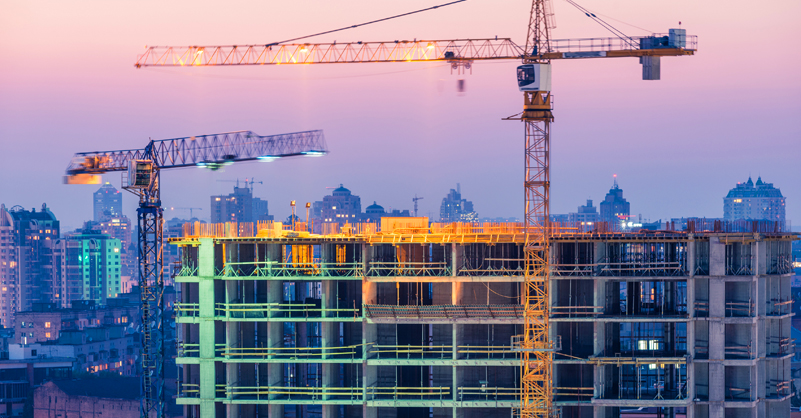 Spotlight: CCSF Surety Bond & Finance Program's (The Program) new scope of Contractor Development services (CDs)
Well done! Your business has new bonding capacity to do work with the City & County of San Francisco. Even better, you have even landed your first contract. But before that job is done, it's important to start looking ahead to the next job, and the next.
The City's Program now has a new way to support your firm's growth. It's called Contractor Development services (CDs).
"Through the CDs, we work closely with clients to help them develop and implement Contractor Development Plans tailored to their needs. Our goal is to help contractors achieve short-and long-term goals related to business development, field support, technical assistance, networking, and more," said Monica Wilson, one of the experts partnering with MWIS to offer this new benefit.
Support Tailored to Your Needs
Each participant in the CDs will work with a dedicated Personal Account Manager. The process begins with an assessment of your current capacity and needs. From there, the CDs offers support in three ways:
Bonding assistance and technical support: obtaining or increasing your bonding capacity, contract review, help with risk mitigation, access to specific contract financing and more.
Education, training, and contractor support: classes on best practices led by industry experts, one-on-one consultation to develop a work plan aligned to your situation, and contract-specific support.
Prime Partnership Program: assistance in forming strategic alliances with prime contractors through referrals and networking with public agency staff and your peers in the contractor community.
Support Delivered by Experts
CDs was designed specifically for participants in The CCSF Surety Bond & Finance Program by local consultants with extensive expertise in small business development, public and private construction, and an emphasis on local and emerging contracting firms.
CDs is sponsored by the SF Public Utilities Commission, San Francisco Municipal Transportation Agency, San Francisco Public Works, Department of Rec and Park, the Port of San Francisco, and San Francisco International Airport.
To find out how CDs can help you expand and strengthen your business, contact our Surety Bond & Finance Team at Bond@imwis.com or 415-986-3999.
<div class="inner_event_cvr"> <div id="in_event_img"> <img src="https://imwis.com//wp-content/uploads/2015/10/ab_side_1.jpg"> </div> <!-- in_event_img --> <div id="in_event_texts"> <h4>Connecting the dots</h4> <a href="https://imwis.com//category/connecting-the-dots">read more</a> </div> <!-- in_event_texts --> </div> <!-- inner_event_cvr -->
<div class="inner_event_cvr"> <div id="in_event_img"> <img src="https://imwis.com//wp-content/uploads/2015/10/ab_side_2.jpg"> </div> <!-- in_event_img --> <div id="in_event_texts"> <h4>Regional Newsletters</h4> <a href="https://imwis.com//category/recent-news/">read more</a> </div> <!-- in_event_texts --> </div> <!-- inner_event_cvr -->
<div class="inner_event_cvr"> <div id="in_event_img"> <img src="https://imwis.com//wp-content/uploads/2015/10/ab_side_3.jpg"> </div> <!-- in_event_img --> <div id="in_event_texts"> <h4>calendar</h4> <a href="https://imwis.com//calendar/">read more</a> </div> <!-- in_event_texts --> </div> <!-- inner_event_cvr -->
<p><script type="text/javascript"> jQuery( document ).ready(function() { jQuery("#acx_form_holder form").attr("id","acx_email_sub"); jQuery("#acx_form_holder .name").attr("class","name acx_field"); jQuery("#acx_form_holder .name").attr("placeholder","Full Name"); jQuery("#acx_form_holder .email").attr("class","email acx_field"); jQuery("#acx_form_holder .email").attr("placeholder","Email Address"); jQuery("#acx_form_holder .pushbutton-wide").attr("id","submit_em"); }); </script>